Mastering Your Math Intervention 
Thursday, October 26, 4pm MST / 6pm EST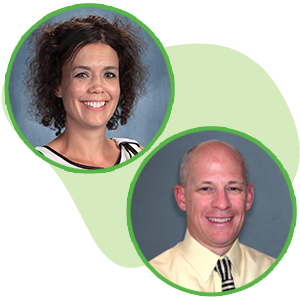 Learn how to create a sustainable math intervention plan to promote student achievement. 
Presented by: Fay Quiroz, Doctoral Student in Mathematics Education at the University of Wyoming and Mathematics Consultant at Right on Q., Inc. and Dr. Scott Chamberlin, Ph. D, M.Ed
Description: Are your students in need of math intervention, but you're not sure where to start? Join us for this informative webinar that will guide educators through a systematic approach to setting instructional goals and planning effective 30-minute math interventions on a daily, weekly, and monthly basis. Starting with the assessment process, participants will discover the significance of error analysis and other strategic tools in building interventions that address students' needs and promote academic success.
About the presenters: Fay Quiroz is a dedicated mathematics consultant currently pursuing her doctoral degree in mathematics education at the University of Wyoming. Her research interests are centered around various aspects of the mathematics intervention process that she has developed. Fay holds a master's degree in Curriculum and Instruction with a Reading Endorsement and an undergraduate degree in Elementary Education, both earned at the University of Wyoming. With 15 years of teaching experience in roles such as teacher and private tutor, she has worked with students from preschool to fifth grade.
Dr. Scott Chamberlin is a researcher, published author and Professor at the University of Wyoming's School of Teacher Education on the topic of mathematical psychology.
Submit the form to complete your registration. ​